90 Day Fiance alum Molly Hopkins looks completely different in her latest Instagram post. The TLC celeb proudly showed off her new look following a mini-makeover from her friends.
Molly is famous not only for her feisty attitude but for her fierce look as well. But now, the reality star added a touch of glamour to her fierceness and fans were all for it.
90 Day Fiance: Molly Hopkins Unrecognizable In Latest  Glam Look
Looks like Molly Hopkins was in the mood for a glamorous night out. The 90 Day Fiance star recently revealed her new look, giving off some serious Hollywood glam vibes.
Molly took to Instagram and shared a video of herself getting a full-on glam session from her crew. The LiviRae Lingerie owner looked fierce with her full red lips and stunning eye makeup. She also rocked straight black hair and accessorized with her infamous nose ring.
The 90 Day Fiance star's latest look drew mixed reactions online. While some find it stunning, others were more critical of it. Apparently, some think Molly goes too heavy on the makeup this time.
Others think she doesn't need to apply too much makeup because she's a natural beauty. Despite all the criticism, Molly Hopkins continues to do her thing, confidently serving looks on social media.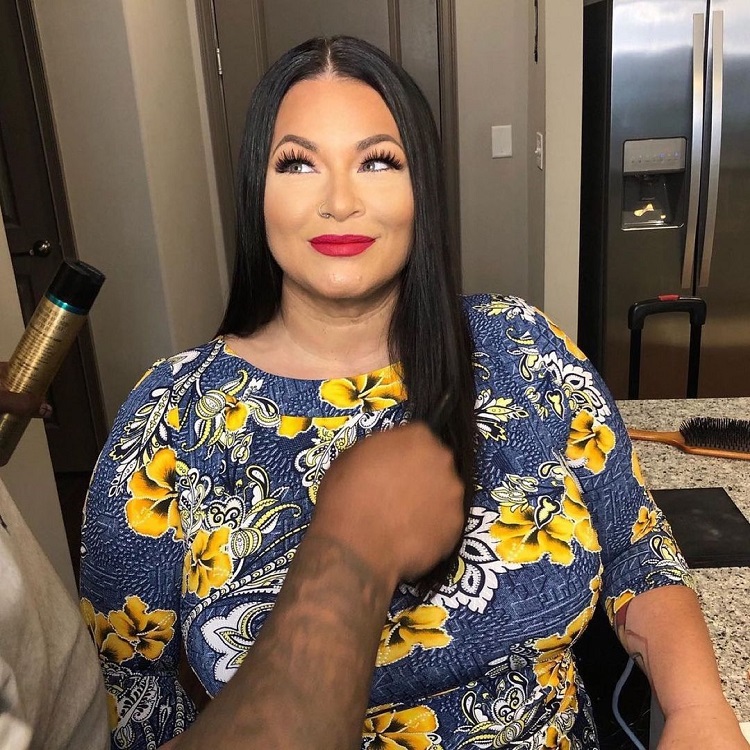 Is Molly Back in the Market?
Meanwhile, many are wondering if Molly Hopkins is back to being single. The 90 Day Fiance celeb has been rather secretive with her romance with Kelly, not until it was featured on The Single Life.
However, she has yet to share any updates about her relationship. Molly doesn't even post about Kelly on her social media, leading fans to believe that they're already separated.
90 Day Fiance Star Digs Into Kelly's Past
On 90 Day: The Single Life, Molly Hopkins officially introduced her boyfriend Kelly. The reality star seems head over heels for her new man, whom she met online.
The two eventually met in person and proceeded to have a romantic relationship. While the couple seems smitten with each other, Molly still has a lot of things to learn about Kelly.
Apparently, her 41-year-old boyfriend is not keen on talking about his past relationships. Molly found this suspicious, prompting her to do some digging.
But her curiosity about Kelly's past ended up with even more questions than answers. In an episode of the Discovery+ spinoff, Molly discovered a photo of a child on Kelly's ex-girlfriend's social media account. She claimed the child looks like Kelly, which intensified her speculations that he has a secret child.
Check back with Showbiz Army for the latest 90 Day Fiance updates.